Do you know how many types of Christians there are?
I do not mean Protestantism, Orthodoxy, Catholicism, different denominations, etc. This is something different.
I will share my personal opinion based on my communication with people who call themselves Christians. I have lived in several countries where the official religion is Christianity. So, in my opinion, there are people who claim to believe in the God of the Bible and fall into one of the seven groups below that I discovered for myself:
I. Religious traditionalists.
They are sincere and executive in what they believe and what religious tradition obliges them to do.
They know absolutely every Orthodox / Catholic holiday and invariably go to church, light candles, knead special breads; they prepare ritual meat; sprinkle with water, wine, and blood; decorate certain places with geraniums and twigs; do and do not do certain things; fast according to church canons; utter special words and blessings; observe all the rites and customs imposed by the church concerned. And they say: "This is a tradition. The tradition must be observed!"
They in turn are divided into two groups:
1. They have never read or do not read God's Word. What matters to them is what the priest says.
2. Read sometimes Bible / have basic biblical knowledge.
Most of them demonstrate with their lives and deeds that traditions are more important than God, His law, requirements for a healthy and moral life according to the Divine standard. In words, they keep God's law, they have great faith in God, but they do exactly what they like and they always find excuses for their mistakes.
To my question: "Why do you do all these things if God has not mentioned them anywhere in His Word – the Bible?"
Answer: "This is a tradition. The tradition must be observed! This is how it is accepted by the Church!"
Conclusion: Tradition is more important than God's opinion.
The other group are:
II. Christians twice a year.
These are the ones who paint Easter eggs, decorate the Christmas tree and buy gifts for the New Year holidays (they even do not connect Christmas with Jesus`birth on Earth).
Well, of course, these Christians respond to the baptisms of their loved ones and when they will eat ritual roast lamb (orthodox keeping when a vow is made).
Do they have biblical knowledge, true faith, and interest in the Christian values ​​mentioned in God's Word? There may be some, but the people I have interacted with prefer neutral, non-biblical conversations that do NOT affect faith and God … But they definitely claim to be Christians.
To my question: You yourself say that you are not a believer, you are not interested in the Bible, you are not one of those who need to go to church, but you observe holidays accepted by many Christians, which point to the Resurrection and birth of Christ.
Answer: "Well, these are nice holidays, tradition. Especially Christmas – then the whole family gathers …"

By the way, I have friends and relatives who are atheists but they celebrate these two holidays just because they are a TRADITION.
(I found a very interesting video on YouTube about Christmas and Easter and their NON-Christian roots. I will put it at the end of my article, so you can watch it)
The following group:
III. Not reading God's Word, without biblical knowledge, but with very strong faith.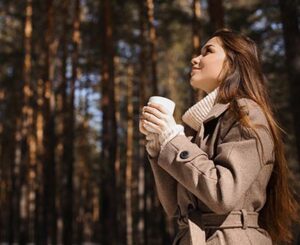 With some of them I have touched on deep religious and biblical topics, and their interest in the Word has brought me great joy. I sincerely hope that after our conversations they have opened the Bible and immersed themselves in its beauty and saving power.
IV. Chameleons: with Christians – Christians, with unbelievers – unbelievers.
They want to please EVERYONE and make a very good effort to do so.
At one of my previous jobs, I became a friend with one of my colleagues there. In the beginning, it was a real pleasure to communicate with her, because she seemed to be a very spiritual person, well-read and with a biblical culture. She had even chosen biblical names for her children.
It happened several times, however, that without her noticing my presence, she imitated those who cursed and uttered harsh words around her. She also cursed together with them (I was shocked by the words I heard coming out of her mouth!).
In a conversation with another colleague, I learned that my friend told her that the children's names were not Christian and that she had nothing to do with Christianity and the faith. I was very disappointed!
What happened to our friendship? Little by little we withdrew from each other. Our love and our warmth will never disappear from each other, but we can never be as close as before ….
V. Christians mystics
I started meeting them more and more often. They like and follow some Christian traditions, but are "enchanted" by New Age reflections, mysticism, rebirth, self-improvement, wellness, spiritualism, Eastern religions, etc.
To the question: "Are you a Christian after all?"
Answer: "Of course!"
VI. Christians, strong in deed, but as if spiritually superficial
Oh yes! They say they are Christians and have their own personal faith in God. But they do not read the Bible, do not go to church (perhaps very rarely) and are not interested in religious topics.
But the unique thing about them is that their lives are filled with love for others, non-hypocrisy, help, good deeds, high morals, devotion, true friendship. Amazing! Did not Christ said, "By their works you will know them"? But that's a little paradoxical, don't you think? To live as a Christian and not know Jesus Christ the Savior? For the best way to know God is through His Word: "In the beginning was the Word; and the Word was with God; and the Word was God." (John 1: 1)
To my question: "You say that you are not religious and pious, etc., but isn't everything you do for others what Christ teaches us to do?"
Answer: "Oh, I do not put such thoughts as you. I do what my soul tells me is good. I want to help where I can. That's it!"
Conclusion: I think that God's Holy Spirit already has His plan for their lives and leads them on the way to their new friendship with Jesus Christ!
VII. Christians every day.
I am happy that God has met me and I have made friends with people in this group. I know most of its representatives! In fact, I try to be one of them – to study the character of My God through His Word, to work on my character through the power of His Spirit, to meditate every day on the great sacrifice of the Savior and want my life to bring light and support to others. Yes, I even go to church, where fellowship with spiritual people is not only invigorating but also a great blessing.
Wait a minute! Please, do not think that I have arranged these groups in ascending order and this is the group of the saints! No no! I assure you, I just stood in front of my laptop and started writing. I had no idea that I would personally discover these 7 different types of Christians. Before I started writing I thought there were only 3 or 4.
Little secret
As for Christians every day, let me tell you a little secret about them – the Christians everyday: they are human beings of flesh and blood like everyone else,
⦁ they make mistakes, fall and get up on their spiritual path
⦁ and therefore read God's Word to be filled with strength and knowledge of how to change their characters lives
⦁ go to church, not because they are perfect,
⦁ but because the church for them is not only a piece of Heaven, but also a hospital for their sinful human souls, where
⦁ God is our Healer, the best and the most talented Doctor, for Whom there is no incurable / impossible case
⦁ they hurt sometimes,
⦁ but they ask for forgiveness
⦁ upset sometimes,
⦁ but repent and apologize
⦁ they want to love as they have been loved by God
⦁ also they look to Golgotha ​​- where the Savior gave His precious life for us
⦁ and appreciate this great sacrifice
⦁ accept Christ's sacrifice and gift of eternal life
⦁  believe in Jesus and His promises
⦁ and are waiting for Him to return to take to our Heavenly Home all who believe in Him and live for Him
⦁ ….
The list goes on and on, but I'll stop here. I hope I haven't bored you. You have the right to disagree with my reasoning.
In conclusion
These are my thoughts based on my communication with people from different countries, with different value systems, different lifestyles and cultures. I guess there are other types of people who call themselves Christians.
But still, while reading all this, did you think of any of your acquaintances or relatives being one of these types of Christians? And if you call yourself a Christian, maybe some thoughts cross your mind what type of Christian are you? Is it possible for you and me to jump from one group to another? And which group would you like to be from? Maybe in any of the above?
Let us not forget something important: as much as we are disappointed in people who claim to be good Christians but who have hurt us and never apologized or asked for forgiveness, let us not reject God because of them. God is not human! He never hurts his children, never betrays or abandons them. Our personal choices and actions have consequences that distance us from Him. But even then He is waiting for us with open arms for a hug and acceptance ….
"For My thoughts are not your thoughts,
Nor are your ways My ways," says the Lord.
"For as the heavens are higher than the earth,
So are My ways higher than your ways,
And My thoughts than your thoughts." (Isaiah 55:8,9)
"…For I am God, and not man,
The Holy One in your midst;…."( Hosea 11:9)
"For I know the thoughts that I think toward you, says the Lord, thoughts of peace and not of evil, to give you a future and a hope." (Jeremiah 29:11)